Acknowledgements
This project is based on the amazing work of Robert Austin and more than 150 contributors.
Special shout-outs to the Hugo and Netlify communities, to Ernie, Franzine, Olivier Pierre, Thierry Jouannic, the Lasercats, Mehedi Sharif, Somrat Sorkar, Daniel F. Dickinson for the english refinements, and Phil Hawksworth for the Jamstack Logo.
Built with Hugo, hosted by Netlify, brought to you by roneo.org
What's coming up?
Check out our roadmap to see where we are heading to: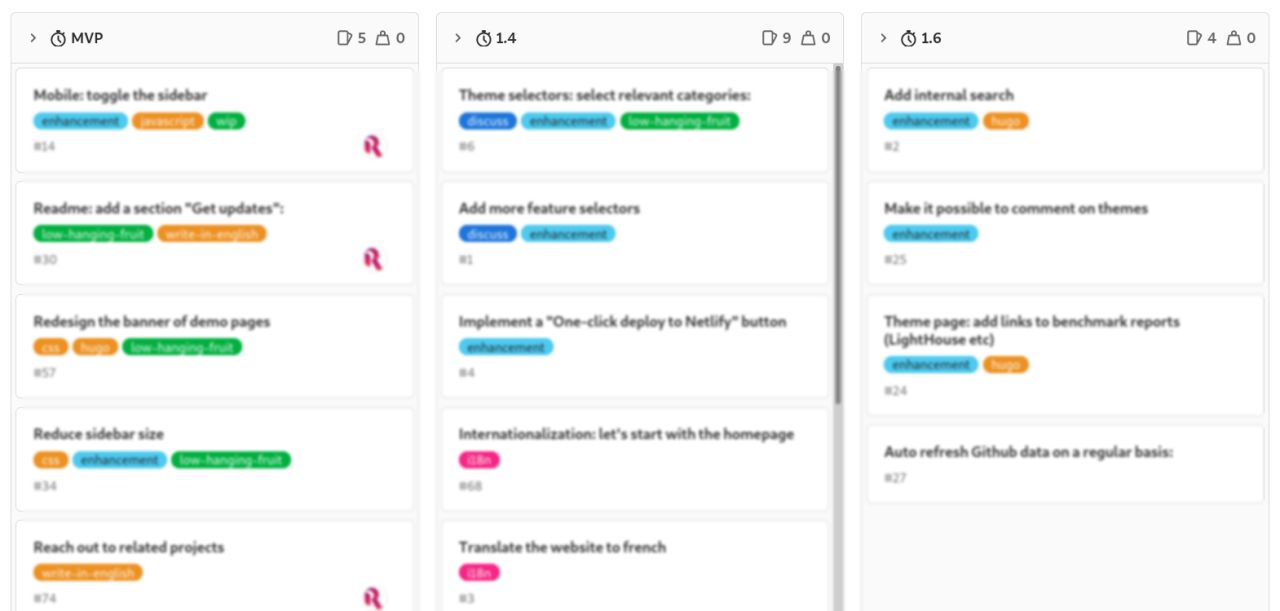 Contribute
Willing to help? Welcome aboard!
There are many ways you can contribute, please check out the Readme and join the discussion!